Masoom Minawala is an Indian Fashion Influencer and an Internet craze famous for her fashion and styling videos and photos on Instagram. She is also the CEO of the fashion portal Miss Style Fiesta. A philanthropist and running movements like empower her for the businesswomen and supporting Indian designers, Masoom is indeed a strong example of women empowerment in modern times.
Masoom Minawala Body Stats
Masoom's height is 5 feet 4 inches. Masoom Minawala has beautiful black hair and black eyes. Masoom has a glowing Indian skin tone. It is indeed visible that she takes care of her skin pretty well. In spite of being fashion and beauty conscious, Masoom has not undergone any plastic surgery.
Masoom Minawala Early Life
Masoom Minawala was born on 17 December in Mumbai Maharashtra, her zodiac sign is Saggitarius. She completed her schooling at Bombay's Scottish School, she was a tomboy during school and participated in lots of sports activities. Masoom went to HR College of Commerce and Economics to pursue Bcom. She then enrolled herself for a diploma in arts, however, she dropped the course as she didn't like the environment there. She has a family of jewellers and belongs to the Hindu religion. Her mother's name is Seema Minawala and her elder brother's name is Dhanraj and her sister is Ruchi. She is very attached to her family which is visible through her talks and social media feed.
Masoom Minawala Career
Masoom Minawala went to London to pursue Fashion Styling from the University of Arts, London. In 2010 she founded a fashion portal named Miss Style Fiesta, which gave daily reports on what's happening in the fashion Industry.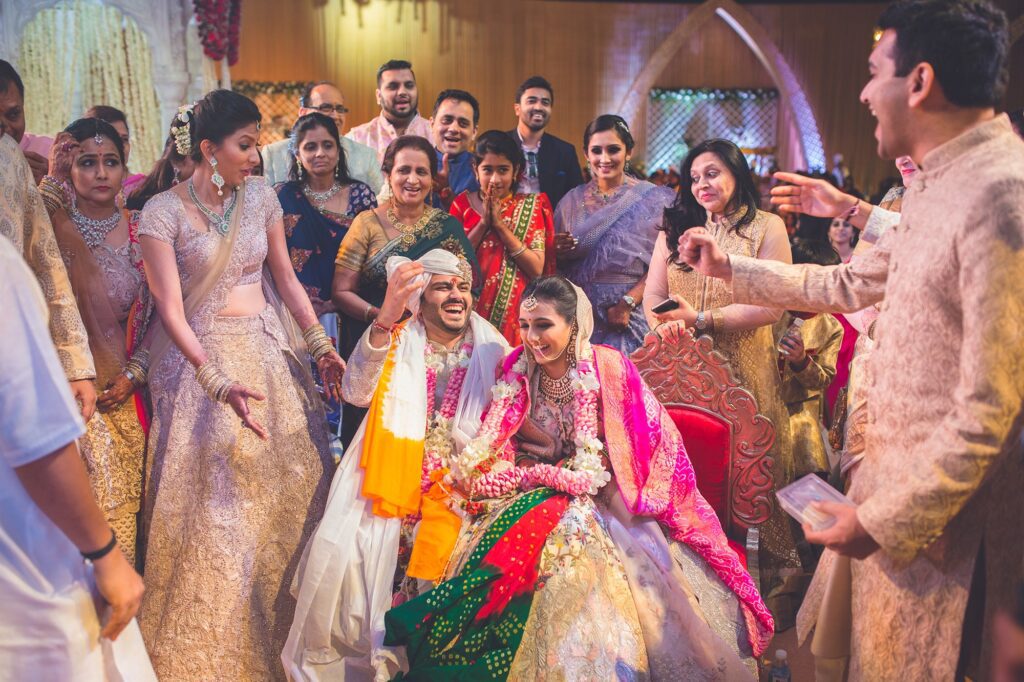 That business wasn't booming as expected so she started creating content for various brands like Jimmy Choo, Yves Saint Laurent, Chanel, Dior etc…She was appreciated by many and now her reach on Instagram is about 1.1 million. She also is the founder of Fashion Jobs India, which is a platform for job seekers and employers in the Fashion Industry in India.
Masoom Minawala Love Life
Masoom Minawala started dating Antwerp based diamond merchant, Shailin Mehta in 2012. They tied the knot in 2016, their wedding received worldwide attention and was recognised by Vogue, Harper Bazaar and CNN. She is currently living between India, London and Belgium.
Masoom Minawala Net Worth
Masoom's net worth is around 2 million. No wonder her hard work and immense love for fashion made her an independent strong woman.
Social Media
Masoom Minawala has 1.1 million Instagram Followers, you can find various fashion videos, posts, lifestyle content, travel and food content on her feed
TRIVIA
She has joined a global campaign with Grazia and Clarins to raise funds for the UN's National School Feeding Programme.
She uses her social media presence to empower women everywhere
Masoom is also supporting Indian Designers.
She joined hands with Dharma Bharti Mission, a Mumbai based NGO to provide food to Low-Income groups who were affected by COVID-19
Her favourite street food is- Vada Pav
Her favourite designer is Manish Malhotra and her favourite actress is Aishwarya Rai.
She loves to dance and paint
She is bilingual and can speak- Hindi, Marathi, Gujrati, English and French.
Also Read About: Roshni Bhatia